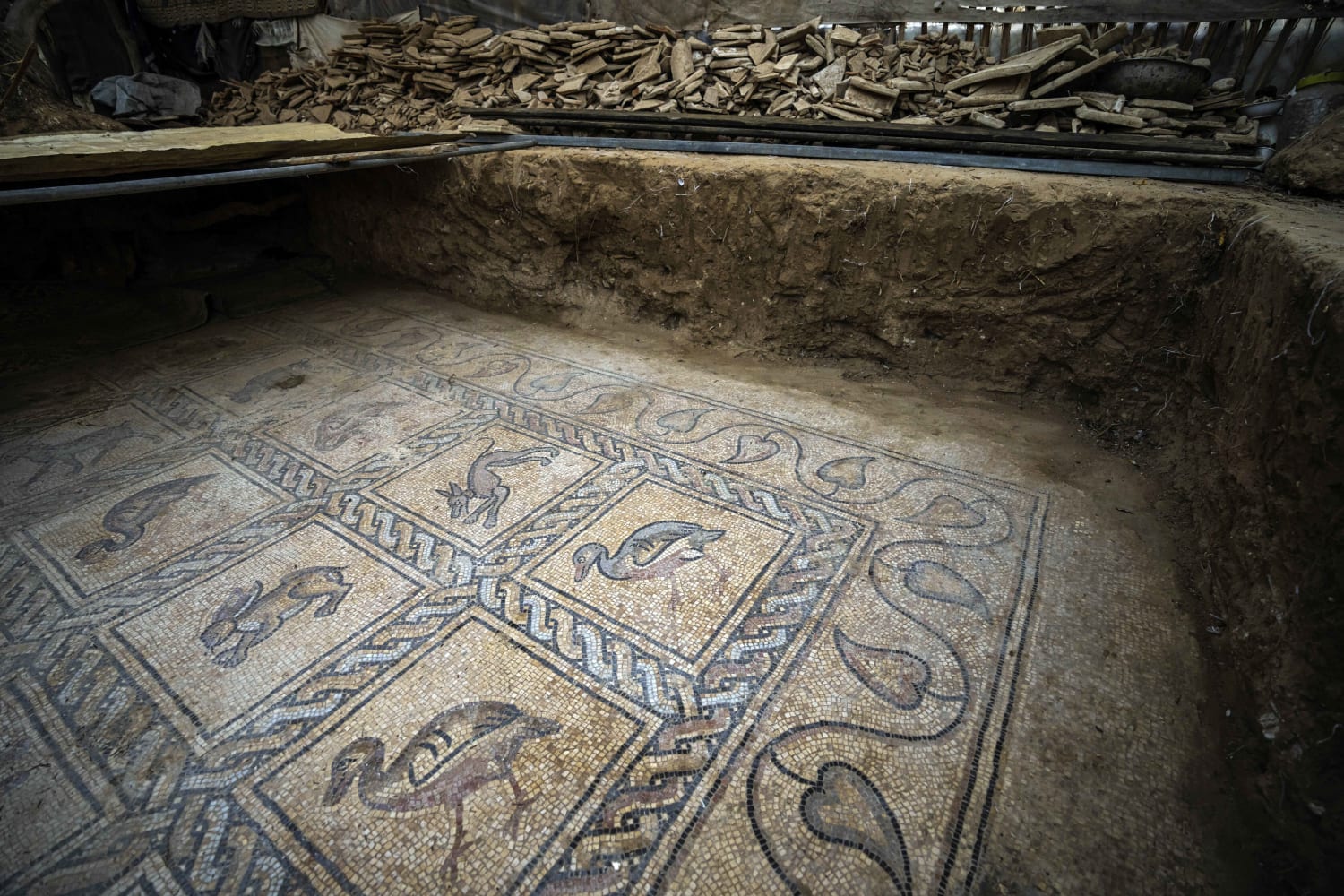 Elter says the mosaic pavement dates back to a time between the 5th and 7th centuries. But he said proper excavation must be carried out to determine when exactly it was built and whether it was part of a religious or secular complex.
Elter, who has conducted research in Gaza in the past, was unable to visit the site, but saw a series of photos and videos taken by local research partners.
The Gaza Strip, a Palestinian coastal enclave sandwiched between Israel and Egypt, was a busy trade route between Egypt and the Levant in ancient times. The coastal strip is littered with traces of ancient civilizations, from the Bronze Age to the Islamic and Ottoman eras.
However, treasures are rarely protected. In the past, they were looted. In recent years, some have been damaged or destroyed by development projects or fighting with Israel. An Israeli-Egyptian blockade imposed after the militant group Hamas took over Gaza in 2007 devastated the economy, leaving few resources for antiquities protection.
Hamas itself pays little attention to the preservation of the sites as it struggles to meet the needs of a rapidly growing population. More than 2.3 million people are crammed into just 115 square miles of strip. In 2017, Hamas bulldozers destroyed large parts of a site containing remains of a 4,500-year-old Bronze Age settlement to make housing projects for its employees.
Earlier this year, excavators excavating for an Egyptian-funded housing project in northern Gaza unearthed a Roman-era tomb.
Among the few preserved sites in Gaza are the monastery of St. Hilarion, which spans from the late Roman Empire to the Islamic Umayyad period, and the site of a Byzantine church that was restored by international aid organizations and opened this year in the northern Gaza Strip. .
While these sites also have mosaics, Elter said the latest find, in the town of Bureij in central Gaza, is "exceptional".
Source : www.nbcnews.com