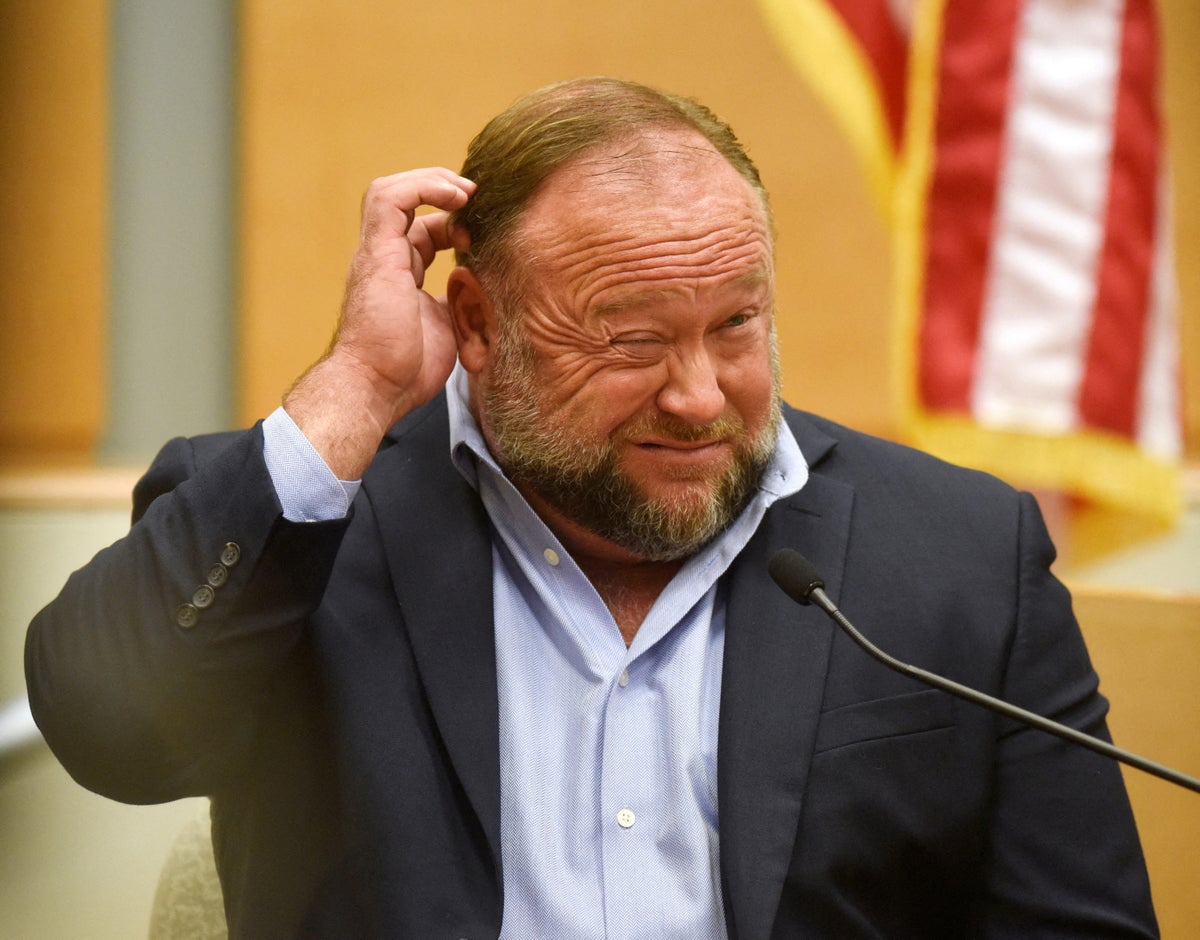 Alex Jones shouted that he was "tired of apologizing" for spreading lies that the Sandy Hook massacre was a "hoax", as family members of some of the victims looked on crying in the courtroom.
The courtroom was thrown into chaos on Thursday as the right-wing extremist took a stand in his defamation case and refused to acknowledge any responsibility for causing a decade of harassment to the victims' families.
"I've said I'm sorry hundreds of times. And I'm tired of apologizing," he yelled from across the courtroom.
The far-right conspiracy theorist – who spent much of the trial mocking the proceedings on his Infowars show – went on to complain that "people think I killed the kids".
The dramatic scene unfolded when Christopher Mattei, attorney for the victims' families, confronted Jones with the people he accused of being "crisis actors" almost as soon as their children and loved ones were murdered.
Jurors saw heartbreaking footage of Robbie Parker speaking to reporters the day after the 2012 massacre.
Parker's six-year-old daughter Emilie was one of 26 students and staff killed in the mass shooting at Sandy Hook Elementary School.
He choked back tears as he paid tribute to his little daughter who "made the world a better place" by being in it.
"My daughter Emilie would be one of the first to give all her love and support to the victims," he said.
"Because that was the kind of person she was."
He told reporters about the last moments he had with Emilie on the morning of the massacre.
After the jurors watched the heavy footage, Mattei pointed Parker in the courtroom and asked Jones if "Robbie Parker is real".
The right-wing extremist admitted "yes" – after spending years claiming the parents of murder victims were "crisis actors" whose children never existed.
"For years you've put a target on his back, haven't you?" said Mr. Mattei.
Source : www.independent.co.uk