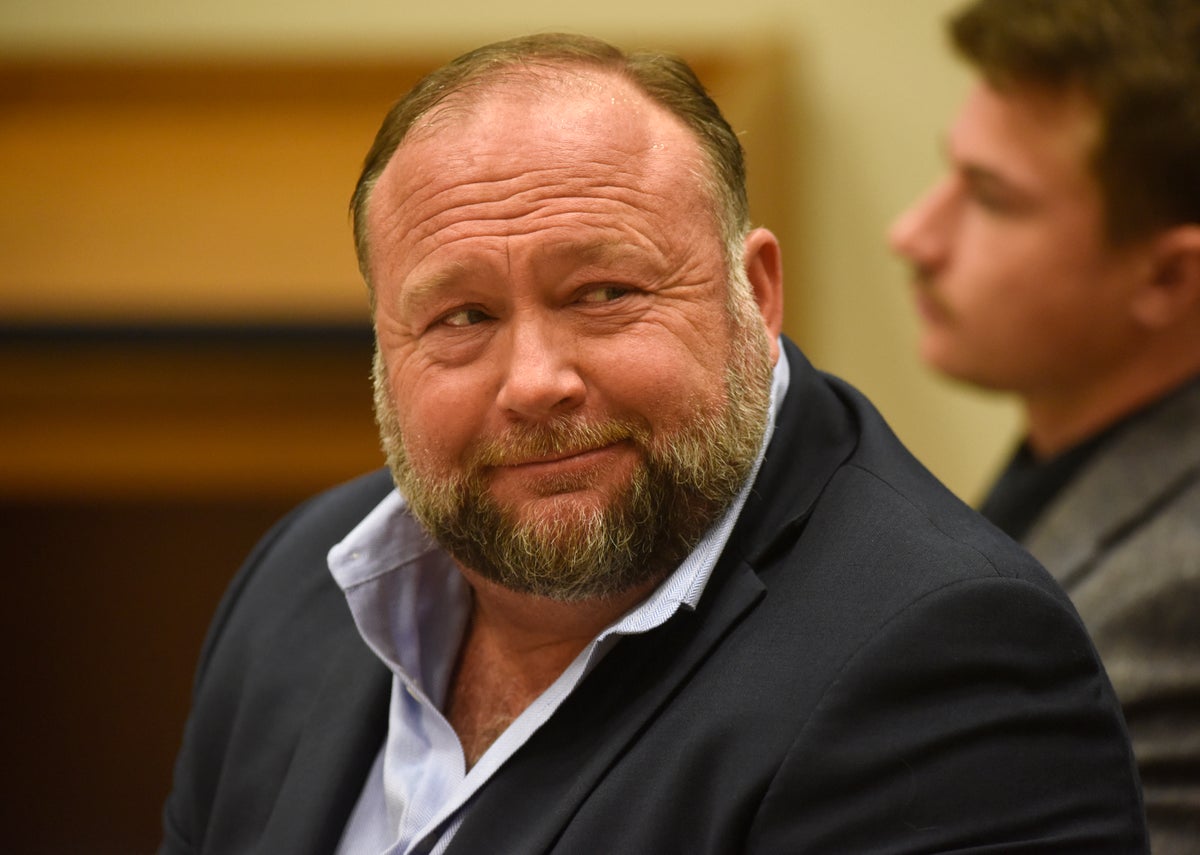 Alex Jones blatantly asked people to donate cryptocurrencies to Infowars when he testified and testified in a Sandy Hook defamation trial.
Jones even took the time to provide the web address to donate cryptocurrency to his right-wing media company, as a lawyer for the victims' families pressed him about the ways in which he monetized allegations that the school massacre was a hoax.
The conspiracy theorist told the court that his audience had already donated $9 million worth of cryptocurrencies, which went directly to his personal wallet. But he insists he transferred nearly $60,000 to his media company, Free Speech Systems.
"Technically, it went to my bank account and then to Free Speech Systems," he said.
Jones claimed that his viewers knew they had given cryptocurrencies directly to him and that it was for his company.
"We are fighting the deep state, we need money" Jones said at the booth.
Jones was then asked about other products he sold to his audience, including a "1776" silver collectible coin. He told the court that the coin cost him $35 but that the total price he charged was $130 and that it was currently available for sale for $99.
Jones insisted he was honest with his audience about the deal. "Conservatives are smart. They know all about silver and gold," he told the court.
When asked about the tagging he does on other products, he added: "My audience is smart, they work for a living."
This marks the second defamation trial in a lawsuit Jones lost with the families of Sandy Hook victims.
At a trial in Texas last month, Jones admitted he knew the 2012 massacre was real — not a "hoax" as he had previously claimed.
In that case, he was ordered to pay $4.11 million in compensatory damages and $45.2 million in punitive damages to Neil Heslin and Scarlett Lewis, parents of six-year-old victim Jesse Lewis.
Now, jurors in Connecticut will decide how much Jones should pay these families in compensation.
Source : www.independent.co.uk